Village Announcements Next Board Meeting:

11/20

/2018


Board Meetings -

The Village Board meetings

will be at 6:00pm, at the Norwood Municipal Building boardroom.
Norwood Lake Association -
The Recycling Center is still here for you! Every Saturday from 8am until 11am!
Village Board Notes -
Click here
to read the Village Board meeting notes for
August
2018
Monthly Notes -
Click here
for information from the Mayor,
Tim Levison
(September 2018)
- Norwood Village Green Concert Series -
Click here
for the schedule!
*NOTICE*

The Norwood DPW will be flushing hydrants on Thursday, November 8th
Flushing will start at approximately 10pm. If you experience "risty water" during flushing,
please open a faucet and let it run for a little wh ile until clear.
Residents on Norwood Lake


*
WARNING
* -
Brookfield Power will be doing some much needed repairs on Norwood Dam, which results in the water being lowered

immediately

so they can be made. The water will be at the lower level for the next several weeks
.

Don't forget Folks - School is in session!!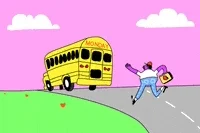 If you have any photos or videos you would like to see up on the Norwood Village website, click the link at the bottom of the page
to send an email to the Webmaster of the page. Please describe the subject matter of the pictures/video. All content will
be reviewed for.... um.... "proper content" (this IS a family website, remember - and I have to explain myself to New York State!)
Postings will be made at the discretion of the Webmaster.